We are thrilled to welcome the Ocient 2022 Summer Intern class!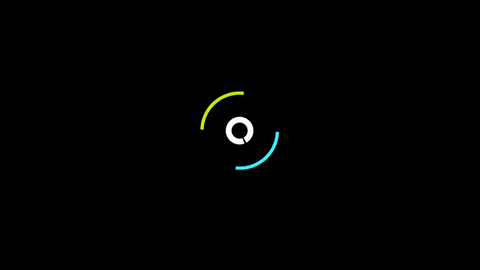 It's a great group who will be gaining real-world experience as engineers, product managers, and more while they work alongside Ocient team members to fuel innovation at hyperscale. Below is a bit more on their backgrounds and interests.
Bijan Tabatabai is pursuing his PhD in Computer Science at the University of Wisconsin-Madison.
Brendan Geraghty is studying Computer Engineering at the University of Illinois Urbana-Champaign.
Ender Starr attends Stevenson High School in Chicago. He likes to bowl, play video games, and watch movies. Ender is joining Ocient to learn more about the career path of computer science and the world of software engineering.
Henry Lin is a rising senior at the New Brunswick Campus of Rutgers University. His studies include software engineering, data science, and business administration. Additionally, some of his personal interests include listening to k-pop and playing video games. Henry chose to intern at Ocient as he really enjoyed working with databases in his past coursework, and Ocient felt like the perfect opportunity to explore his professional interests and gain experience on what working as a software engineer would be like.
Maxwell Mitchell is studying Computer Science at Tufts University. He enjoys programming video games and command-line tools, as well as participating in security-related competitions. Outside of work, he competes on the mock trial team at Tufts, enjoys playing guitar and saxophone, and likes to go rock climbing and mountain biking with his friends. Max says he chose to intern at Ocient because "in an industry that can often feel overwhelming and exclusive, Ocient felt like a breath of fresh air."
Michael Ryan is a rising junior at the University of Wisconsin-Madison. One of his favorite hobbies is getting together with friends and playing basketball. Michael chose Ocient because he thought it would provide a unique learning opportunity in a growing company and loved the company culture.
Mihir Shah is studying Computer Science at the University of Texas-Austin. In his free time, he enjoys reading Harry Potter books.
Owen Pang is a rising senior at University of Michigan and is studying Computer Science. He's interested in distributed storage and query optimization. Owen chose Ocient because there's a healthy balance of collaboration. He says that "everyone is open to answering questions and giving advice, but they also trust my judgement if I voice my opinion. I really like the open collaboration, and I think ultimately, this is what makes Ocient so special."
Welcome to our 2022 Intern Class!
Interested in learning more about the Ocient's values and open opportunities? Click here.